About Us
The Department of Microbiology at CMCH&RC was established in the year 2008. The department is committed to high quality teaching of Microbiology to undergraduate (MBBS) and postgraduate (MD – Microbiology) students, diagnostic services and research.
Objectives
To learn the principles and ethics of sample collection and its processing
To train students so as to get familiarized with diagnostic services related to infectious diseases
To gain skills on Biomedical waste disposal, Infection control practices and collection of clinical samples
Goals
The broad goal of the teaching of undergraduate & Postgraduates students in Microbiology is to provide an understanding of the natural history of infectious disease in order to deal with the etiology, pathogenesis, laboratory diagnosis, treatment and control of infections in the community.
Run a 24hr clinical microbiology laboratory as part of a Public health lab, small multi specialty hospital or large super specialty hospital.
Investigate epidemics in the community in part with Community medicine specialists
Perform antibiotic stewardship in liaison with infectious disease specialists and concerned clinicians and the pharmacist.
Chair the Hospital Infection Control Committee and direct its various functions
Surveillance regarding bacteriological examination of food, water, milk and air, Operation theatre and wards,& blood bag sterility tests.
Guide post-graduate students (MD ) in their day-to-day learning activities and thesis
Conduct an undergraduate programme in Microbiology for MBBS, BDS, Lab-technician and nursing courses.
Plan, execute, analyses and present the research work in medical microbiology.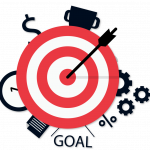 Specific Strengths
All the teaching staff are qualified with postgraduates degree in Microbiology & are committed workers.
They are willing to take up additional responsibilities voluntarily and complete it with aplomb.
The Dept of Microbiology is a postgraduate department with an annual intake of 2 candidates per year.
Only Dept in the whole college & hospital which carries out surveillance of environmental samples – OT, wards, CSSD, blood bag sterility, food , water etc.
Participates regularly in EQAS conducted by IAMM since 2013.
One Associate professor is pursuing her PhD under SRM University under the guidance of HOD of Microbiology
Administrative responsibilities:
To organize monthly hospital infection control and biomedical waste management committee meetings, sending monthly report on Notifiable diseases to public health authorities, quarterly antibiotic resistant pattern of bacterial isolates to clinicians, monthly lab statistics to Medical record dept.
To maintain all staff attendance, leave registers, all stock registers, staff performance reports
Academic responsibilities of HOD:
It is the prime duty of HOD to train both undergraduates and postgraduates in the etiology, pathogenesis, mode of transmission, lab diagnosis and prophylaxis of infectious diseases and collection  and processing of samples, the antibiogram of isolates, interpretation of lab reports for early and prompt treatment of patients.
Conduct of periodical internal assessment examination as per university norms and documenting the progress report.
To organize seminars, journal clubs, CME programmes, workshops, conferences .
To apply for grants from national funding agencies for research proposals.
To guide internal and external PhD scholars
Clinical responsibilities:
To send timely and correct lab report to clinicians on isolates with antibiotic sensitivity test reports for bacteria, participation in external quality control schemes, introduction of antibiotic policy/ stewardship, conducting CME programmes for all CRRIs, Junior residents, staff nurses, housekeeping staff etc on infection control practices and biomedical waste management.
To carry out periodical surveillance of operation theatres, wards, sterility  testing of blood bags, water and food.
To assist the  community medicine dept in investigating outbreaks of infectious diseases  when required.